Welcome to Eurogen 2013
Las Palmas de Gran Canaria. Spain. October, 7-9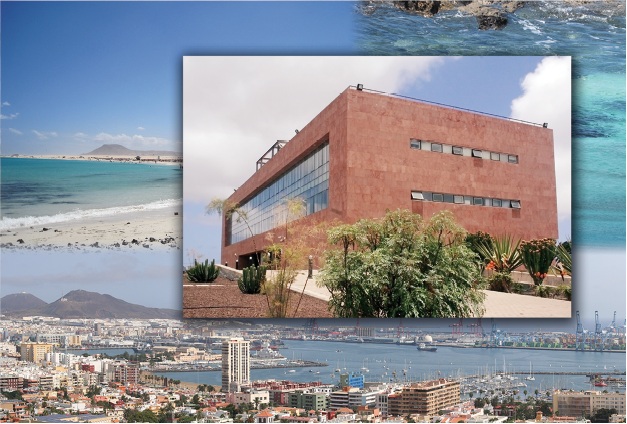 From www.grancanaria.com
The tenth edition of the International Conference on Evolutionary and Deterministic Methods for Design, Optimization and Control with Applications to Industrial and Societal Problems, Eurogen 2013, will be held in Las Palmas de Gran Canaria (Spain), 7-9 October, 2013.
It aims at bringing together specialists from Universities, Research Institutions and Industries developing or applying Evolutionary and Deterministic Methods in optimization of design and emphasizing on industrial and societal applications.
This series of conferences were originally launched by the European Thematic Network INGENET. EUROGEN 2013 conference is organized by CEANI / SIANI / ULPGC in association with ECCOMAS and ERCOFTAC in the European Community (EC) context of E-CAero project.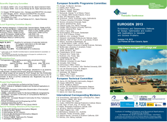 Eurogen 2013 Conference brochure available in this link

05/09/2012

This Web is currently under construction. Coming soon!

02/10/2012

Conference Dates: 7-9, October 2013

15/01/2013

Deadline for submission of extended abstracts: April 15, 2013

12/03/2013

Deadline for Minisymposia Proposals: March 24, 2013

27/03/2013

New Eurogen 2013 Conference Important Dates

27/03/2013

New Extended Abstract Deadline: April 30, 2013

03/04/2013

Publicated the list of Accepted Minisymposia

27/05/2013

Payment by card is now available

02/06/2013

Delayed notification of acceptance until June 17, 2013

02/07/2013

Full paper instruction and templates are now available
Go to Submission

02/07/2013

Published the list of Accepted Extended Abstracts

03/09/2013

Conference program is now available here

25/09/2013

Extended deadline for paper submission until September 30

(new)